This is a website about cats.
It's not a very big website. Actually, it's quite small. That's fine though because one of these cats is particularly small.
Featured Cats
Sophie
She isn't the smartest cat in the world. If I had to rate her on a scale of smart to not smart then I'd strongly place her in not smart. Her size is surprisingly small and she's a bit goofy looking, but we love her anyway. Also, her voice is very not good.
Remi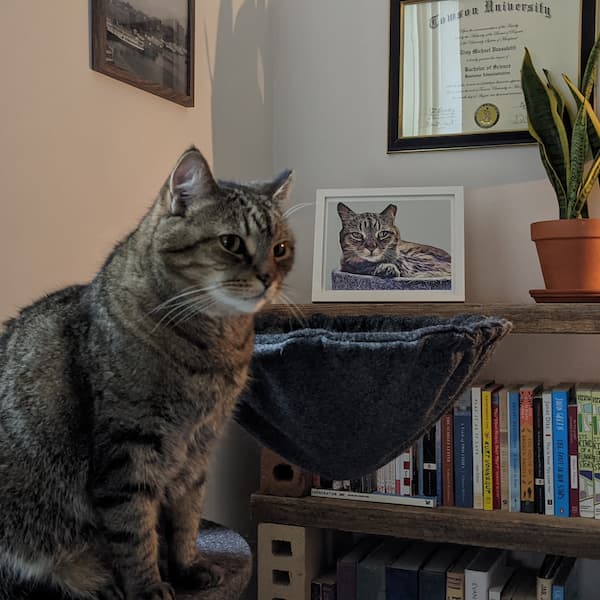 All looks and nearly no personality. Remi is nice to look at but not nice as a cat, or friend. We keep her around regardless of her spicy character, but we'd be lying if we said it was that simple. Her voice is fine.